Custom Dedicated Servers Power your mission-critical workloads with server hardware devoted just to you.
Tell us about your needs, and we will recommend the perfect dedicated server for you.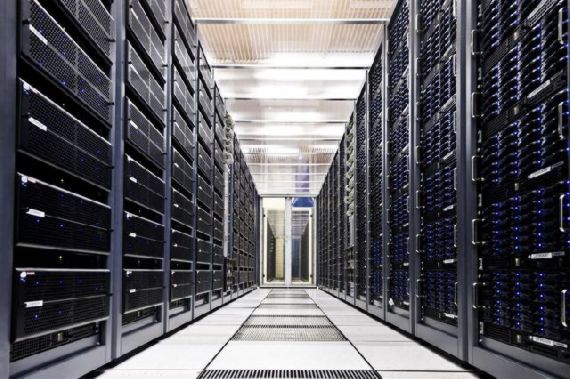 Data Center Features
Our data centers feature high density power per square foot, 24/7/365 skilled onsite technicians, upstream connectivity to over 50 carriers, redundant HVAC, UPS and generator power backup.
We colocate our servers in diverse physical locations across the globe. Each data center is a world-class hosting facility with multiple Tier 1 upstream internet backbone connections. Our network uses sophisticated redundant monitoring of operations including Sysorb/Nagios/MRTG, firewall and advanced intrusion detection systems. Each data center is state-of-the art and built to the highest standards including ANSI/TIA-942 Data Center Standard, NFPA-75 Fire Standard, ANSI/TIA-569 Standard, PCI Security Standard, and SAS70 Type II. We support customer organizations who are complaint with SAS-70, HIPPA and PCI among other leading industry standards.
Internet Connectivity
Wind River Digital's network is fully redundant and built from high end Cisco and Juniper equipment.
We ensure the quickest and most direct path to your customers by maintaining internet connections with AboveNet, AT&T, Bell South, Cogent, Global Crossing, Level 3, SBC, Time Warner Telecom, and many others.
All Our Dedicated Servers Include
Choice of 55
Operating Systems
Choice of
12 Data Centers
Dedicated Server Questions
Do dedicated servers come with free support?
By default, dedicated servers do not come with telephone support. Free support is only provided through email via our ticket system or by text chat. You can purchase an optional telephone support plan that would provide you up to 1 hour per month of Level 3 US-Based Senior Technical Support for $125.00/month
Do you offer a money-back guarantee?
No. All funds paid for dedicated servers are non-refundable.
Are dedicated servers automatically backed up?
No! We do not provide any backups for any data stored on dedicated servers — It is up to you to perform regular backups of your data.
Can you help me transfer my content to your service?
Yes, we provide free no-downtime data transfer services and can help you migrate your information from your old hosting provider to our servers. After you sign up for a dedicated server, please open a support ticket for further assistance.